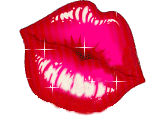 photo: lenny wu

ARRGGGH HHTMMLL!!!!
( ˘ ³˘)♥( ˘ ³˘)♥( ˘ ³˘)♥( ˘ ³˘)♥( ˘ ³˘)♥( ˘ ³˘)♥( ˘ ³˘)♥( ˘ ³˘)♥( ˘ ³˘)♥( ˘ ³˘)♥( ˘ ³˘)♥( ˘ ³˘)♥( ˘ ³˘)♥( ˘ ³˘)♥( ˘ ³˘)♥( ˘ ³˘)♥( ˘ ³˘)♥( ˘ ³˘)♥( ˘ ³˘)♥( ˘ ³˘)♥( ˘ ³˘)♥( ˘ ³˘)♥( ˘ ³˘)♥( ˘ ³˘)♥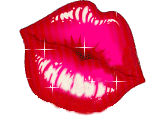 BANDCAMP
FACEBOOK
SOUNDCLOUD
TWITTER
YOUTUBE
CONTACT
Nancy Pants is the loud and low-fi dirty-garage-psychedelic-punk-dream-pop project of Montreal based Ohara Hale (Mori, Ohara) on vocals and guitar, AdamWaito (Adam & The Amethysts, Miracle Fortress) on bass and vocals, andJeremy MacCuish (Parlovr, Nanimal, Smokes) on drums. Sonically they evoke a bunch of awesome dogs playfully tussling on a sandy beach under a palm tree that has caught fire. The band was conceived during a road trip to a comic book convention Hale and Waito were tabling at (both also double as illustrators/comic book makers) in the summer of 2014. Shortly after they enlisted Jeremy and one jam later they recorded their first demo ep on a cellphone. On November 20th, 2014 the band released their self-released debut album on a pink tape to much critical acclaim and at least 30 Grammys and 5 sandwiches by now. After a year of Canadian and US shows, the band premiered two singles "Mother Mary" and "PS" on Consequence of Sound and are scheduled to put out another full release as soon as they finish it.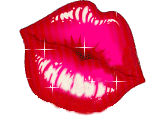 INFO + MUSIC + VIDEOS + PRESS + PICTURES + OTHER STUFF BELOW SCROLL DOWN DOWN DOWN
MORE INFO: Conceived by Hale and Waito on a road trip to an indie comic book convention in 2014 (the two musicians also double as illustrators/comic book makers), they recruited MacCuish and recorded their lo-fi 5-song demo on Waito's iPhone after only one band practice, which they released online the next day and immediately followed with a few DIY music videos and a handful of Grammy's and Oscars and sandwiches.
Sonically, they evoke teenage '60s garage pop and weird '90s punk, pitting Hale's elastic vocals against MacCuish's bombastic drumming and Waito's fuzzed-out bass. Their debut full-length, TOTAL NANCY PANTS was recorded at their rehearsal space and at Waito's apartment using actual microphones and self-released on cassette on November 20, 2014.
<![if !vml]>
<![endif]><![if !vml]>
<![endif]>
<![if !vml]>
<![endif]>
<![if !vml]>
<![endif]><![if !vml]>
<![endif]>
<![if !vml]>
<![endif]>
<![if !vml]>
<![endif]>
SOME PRESS STUFF:
"Nancy Pants are ready for their close-up. Memories of high school dances and community centre punk shows are evoked in the swelling groove and call-and-response lyrics of "Prom," and highlights the fact that while Nancy Pants are pop in essence, they're definitely punk in execution. Total Nancy Pants marks an assured and enchanting debut for this Montreal trio, and cements them as yet another Montreal band to look out for." - Exclaim!
"This is a record that grabs your attention from the get-go and one that makes sure it doesn't lose you. Total Nancy Pants avoids the trap of same-ness that can often slow down guitar-driven records thanks to a diverse use of guitars across the record, like the jangly "Just a Little More", a pleasant and sweet highlight. The record keeps the consistency going with stand-out tracks like "Apple", and especially "Halley's Comet", where gorgeous guitars jangle around intertwining vocals and harmonies. With a diverse and attention-grabbing aptitude toward songwriting, Total Nancy Pants is a very promising debut." - CJLO
"Their swinging set had a serious Detroit Cobras feel; they were loose and ambitious as lead singer Ohara Hale appeared incredibly composed onstage. The dark verses lead into insanely catchy choruses and their set was the evening's highlight." - NOW Toronto (live review)
"Montreal's Nancy Pants provides vicarious warm-weather vibes by way of a Spector-esque wall of sound; expect ringing guitar, booming drums, and energetic dual vocals." - CBC
"Garbage dancer: foil, cereal box, yes ok some Christmas garlands. Sewer somersault, basement splits. Pogo and worm. Found some records in a milk-crate, "Louie Louie" and "Black Hole Sun", remember to wear gloves. Night sky's a black canvas and tossed gravel. Daylight's a flashlight. I traded my dad's Pontiac for a bass guitar. I kissed a girl. I fired an elastic band at the auditor and we'll sparkle til we droop." - Said The Gramophone
"Sink your teeth into a Montreal, sugary-sweet, 60's inspired band that will surly pop-rock you out of your pants if you don't securely secure them up, before you press play." - Indie Underground
"Total Nancy Pants is a much needed vitamin D blast in a a time sorely lacking in sunshine. The album has a definite retro doo wop influence to the lo-fi garage pop rock tracks on the album. Hale's yelps and vocals become an instrument in and of themselves, adding high octane soprano bursts of colour. There's a skill to crafting a sound that is fuzzy and dreamy and yet still high in energy: a notable feat by two seasoned songwriters whose vocal interplay is akin to candy, more specifically pop rocks." - Forget the Box
<

THESE ARE SUPPPOSED TO BE DOLPHINS BUT THEY ARE ALL MESSED UP!!!!!!!!!!!!!!!!!!!!

.; .`;' . ` ;;' . ` ` ` ;;;' ` @ ;;; ` ;;; ` ;;;; ` ;;;;;. ` .;;;;;;**. ` ;`* .;;; `**. . ` ;;`****. '*. '** ` ;;;;'****. . '****` ;;;;;`***. '*****` ;;;;;; `**. ` **` ;;;;;;; .* `*` ;;;;;;;; ` ;;;;;;;; ` ;;;;;;;; ` ;;;;;;; ` ;;;;;; . * ` ;;;; *** . ;; *** * * . ;; ** *** * ` .;; * ** .****. * * * . * ^^ *'. * **** * * * **** *** * * *** *** ** * *** *** ** Charles Bertrand _../|_ ='__ _~-. \' ~-`\._ TP . |/~`, ' .dP ' .' .'. . dHHHb _.-~~-.__.-~~-.__.-~~-.__.-~~-.__.-~~-.__.-~dHHHHP~-.__.-~ dHHHHP """"" Miyuki Takahashi .,; .;;;!< ...,,,,,xxXX!!!!!h. .xnHMMMM???????!!!!!!?!!!!!;,. .;;!!!!!!!!!!!!!!!!!!!!!!!!!!!!!!!!XXXXXXXX;;. ..uoUUU!!""!!!!!!!!!!!!!!!!!!!!!!!!??MMM???????MMHXk;. "====d$$eNX!!!X!!!!!!!XUUUWWWUUUXXX!!!!!!!!!!!!!!!??%tXx. ""?$UX!!?M!tW$$$$$$$$$$$$$$$$$NWUX!!!!!!!!!!!!!!??!; ^""`!!!!!T$$$$$$$$$$$$$$$$$$$$NWU!!!!!!!!!!!!!!!;. `!!!!! "`""""`^"""""""""<<='X!!!!!!!!!!!!;;;;. `!!! ``''''''''''!!!!;. `'' `````` _\`.___ ___,"/_ ctr ,'`,-__.-.``=._ _.=``,-.__-.`'. /,--'-..,7-)/-`" "'-\(-7,..-'--.\ ,"`. ' ` ,'". Miyuki takam@vcn.bc.ca _../|_ ='__ _~-. \' ~-`\._ |/~` . . . . . _.`(._.`(._.`(._.`(._.`(._ __|\ .-' '-. / .--, _ a L .J ( '-' "'--' '-'-.) .~~~~~~~~~~~~~~~~~~~~. | Shanaka Dias | __ | | ,.-'e ''-'7 | | '--. ( | | ), \ '~~~~~~~~~~~~~~~~~~~~' ` ) : ,__.'_.' '-, ( snd '--' .-- .--' '. =`..-.'_ `---, ` ` .\' `'BP .--. _______ .-" .' .---u""" """"---._ ." % .' "--. % __.--' o "".. " (____. ": `----.__ ". `----------__ ". ". . ""--. ". ". ". bIt ""-. ". "-.) ""-. ". "". ". "". ". "". ". "". ". ^~^~^~^~^~^~^~^~^~^~^~^~^"". "^~^~^~^~^ ^~^~^~^ ~^~ ^~^~^~ "Mystery is the key to enchantment" Armando Frazao ,d@@b, \. a.k.a. Seal ._.__._._@@@@@@__...__.._..___._. _) `----._ ._..__._._.__.___._._ -_-__-_- _.' e`.__ -_-__- _ ,-'..---~~~)/---'~~~ _- _ - '.,',',- ' - -_ -_ - _ _.-~~.) _.--~~~~~---....__ .' . .,' ,'. . . . . . . . . .~- ._ ( ( .. .g. . . . . . . . . . .~-._ .~__.-~ ~`. . . . . . . . . . . -. `----..._ ~-=~~-. . . . . . . . ~-. ~-._ `-._ ~=_~~--. . . . . .~. | .~-.._ ~--._-. ~-. . . . ~-. \ .( ~~--.._~' `. . . . .~-. , `._\ ~~--.._ `. . . . . ~-. .- . ,'/ _ . _ . -~\ _ .. _ ~~--.`_. . . . . ~-_ ,-','` . ` ._ ~ ~--. . . . .~=.-'. /. ` - . -~ -. _ . - ~ - _ - ~ ~--..__~ _,. / \ - ~ . __ .. ~- ~~_. ( ` )`. _ _ `- .. - . . - ~ ~ . \ ~-` ` ` `. _ _ Seal _ - . ` . \ \ `. __ _.-~ ) _..--~~~~,' ,-/ _ .-'. . . .' ,-',' ,' ) ,'. . . _ ,--~,-'__..-' ,' ,'. . . (@)' ---~~~~ ,' /. . . . '~~ ,-' /. . . . . ,-' ; . . . . - . ,' : . . . . _ / . . . . . `-.: . . . ./ - . ) . . . | _____..---.._/ ____ Seal _ ~---~~~~----~~~~ ~~ __ .-'" (M /--. .' .'|o| @ `.. / .-/ _....' | '-/ .' | | / |_\ | Miami Dolphins \ | /\| / '.| / .' | /_.-' | / | | tre (,-,) ############################################################# #...........................................................# #............................YAao,..........................# #.............................Y8888b,.......................# #...........................,oA888888b,.....................# #.................. _,aaad8888888888888888bo,...............# #.HHHHb.dHHHb.HH..,|....`8..H..8..8...V..8888888b,..........# #.HH.HH.HH.HH.HH.,88..D..8..H..8..8......8888888888b,.......# #.HH.HH.HH.HH.HH,888....,8.....8..8..h...8888888888888,.....# #.HHHHV.VHHHV.P....8..8888__H__8__8__Ha__88888888888888b....# #.............d888888P'....................`Y888888888888,..# #.............88888P'....................Ybaaaa8888888888b..# #............a8888'......................`Y8888P'.`V888888..# #..........d8888888a................................`Y8888..# #.........AY/'..`\Y8b.................................``Y8b.# #.........Y'......`YP.......................................# #..................`'.......................................# ########################################################GGN94 , __)\___ _.-' .`-. jgs .'/~~```"~z/~'"` ^^ $$$$$$$$$$$$$$$$$$$$$$$$$$$$$$$$$$$$$$$$$$$$$$$$$$$$$$$$$$$$ $$$$$$$$$$$$$$$$$$$$$$$$$$$$$$$$$$$$$$$$$$$$$$$$$$$$$$$$$$$$ $$$$$$$$$$$$$$$$$$$$$$$$$$$$$$$$$$$$$$$$$$$$$$$$$$$$$$$$$$$$ $$$$$$$$$$$$$$$$$$$$$$$$$$$$$$$$$$$$$$$$$$$$$$$$$$$$$$$$$$$$ $$$$$$$$$$$$$$$$$$$$$$$$$$$$$$$$$$$$$$$$$$$$$$$$$$$$$$$$$$$$ $$$$$$$$$$$$$$$$$$$$$$$$$$$$$$$$$$$$$$$L^*$$$$$$$$$$$$$$$$$$ $$$$$$$$$$$$$$$$$$$$$$$$$$$$$$$$$$$$$$$$ "$$$$$$$$$$$$$$$$R $$$$$$$$$$$$$$$$$$$$$$$$$$$$$****".d$$$$L '$$$$$$$$$$$$$$$! $$$$$$$$$$$$$$$$$$$$$$$$$$" d$$$$$# "*$$$$$$$$$$!! $$$$$$$$$$$$$$$$$$$$$$$# o@$$* .eb. *$$$$$$#!!! $$$$$$$$$$$$$$$$$$$$$" z$$$$$ee@$$$$$$. *$$$?!!!! $$$$$$$$$$$$$$$$$$$$ u$$$$$$$$$$$$$$$$$k "*!!!!!! $$$$$$$$$$$$$$$$$$$ $$$$$$$$$$$$$$$$$$$$r !!!!!! $$$$$$$$$$$$$$$$$$% '$$$$$$$$$$$$$$$$$$$$ !!!!! $$$$$$$$$$$$$$$$$P $$$$$$$$$$$$$$$$$*?! '!!!! $$$$$$$$$$$$$$$P d$L.$$$$$$$$$$$$*TT! '~~ !!!! $$$$$$$$$$$$$$P J$$$d$$$$$$*#T?!!!!!> !!!! $$$$$$$$$$$$$$.eNr $$$$$*T?!!!!!!!!!!!!! !!!! $$$$$$$$$$$$$$$$$$ *T?!!!!!!!!!!!!!!!!!!h '!!!! $$$$$$$$$$$$$$$$$$. !!!!!!!!!!!!!!!!!!!! !!!!! $$$$$$$$$$$$$$$$$$$ 4!!!!!!!!!!!!!!!!~` !!!!!! $$$$$$$$$$$$$$$$$T!! !!!!!!!!!!!!!!~ !!!!!!! $$$$$$$$$$$$$$$#!!!!!: !!!!!!!!!!!~ .!!!!! $$$$$$$$$$$$$$?!!!!!!!!: ` `!! .<!!!!!! $$$$$$$$$$$$$!!!!!!!!!!!!:. <!!!!~ .<::!!!!!!!!!! $$$$$$$$$$$R!!!!!!!!!!!!!!! !!!!!~ .: ..:!!!!!!!!!!!!!!!! $$$$$$$$$$#!!!!!!!!!!!!!!!!: !!!!.:!!.<!!!!!!!!!!!!!!!!!!!! $$$$$$$$$#!!!!!!!!!!!!!!!!!!: !!!!!!!!!!!!!!!!!!!!!!!!!!!!!! $$$$$$$$$!!!!!!!!!!!!!!!!!!!!!!!!!!!!!!!!!!!!!!!!!!!!!!!!!!! $$$$$$$$!!!!!!!!!!!!!!!!!!!!!!!!!!!!!!!!!!!!!!!!!!!!!!!!!!!! $$$$$$$!!!!!!!!!!!!!!!!!!!!!!!!!!!!!!!!!!!!!!!!!!!!!!!!!!!!! $$$$$$R!!!!!!!!!!!!!!!!!!!!!!!!!!!!!!!!!!!!!!!!!!!!!Gilo94' dolphin2 (kiyorake) _ommo mmd@@@mmm@@@@@@: _ommo md@@@@@@@@@P"" P' mmd@@@mmm@@@@@@: . _md@@@@@@@@P" :' md@@@@@@@@@P" P' d@@@@@@@@P" ,' . _md@@@@@@@@P" :' . d@@@@@@@P" ,' d@@@@@@@@P" ,'. _mmmmd@@P::::' ,' d@@@@@@@P" ,' md@@@d@@,::::'' ; _mmmmd@@P::::' ,' md@@@@:@@,::,' ,;: md@@@d@@,::::'' ; d@@P"" d@,:@" ,;::: md@@@@:@@,::,' ,;: dP d@@@@" ,' :::' d@@P"" d@,:@" ;::: d@@@" ,,' ::' dP d@@@@" ,':::' d@@" ,'' ' . d@@@" ,,' ::' * d@@" ,'' * . * d@@" ,'' * .' d@@" ,,'' d@@" ,'' . d@@" ,;' . * d@@" ,,'' * _d@@P dP~' . * d@@" ,;' * _d@@@, d@P" o@@P dP~' . . . _d@@@@P""@@@b . . * @@@i d@P" . * @@@P" "@@b . . . @@y""@@@b * d@P" . . "@b . . " "@@k .~~--_ oP . / . "@ ~~ . "@b . __-- . * _ __--= __-- _ __ . "@ --__=-_ __- - ~" __-- ~~"---___ ^^^ --~~ --~~ / . / ____ --- --"~~ __- -___=~~__ --__ __ ~~~-__ ~~-_-- ___-- --__--~~~~--- ~~--__ ,--------. ( Peace. ) (____ ____) \| `'. ,-. / o`.__ ,-. .` _,--' .--' o \ / / `--. \ ( \_ ( \ ; `--' / / \ | ; .--.___ `-\ \ \ \ > ._ `---' ) `. | '--' `. / \ ; `------' /.^.\ cf ' ` ,^. _/ | _/ | __./ |_ .--'"' "'--,._ / "'=_ _.-' 0 '=._ __, /_ .-- "'-'_/ `'"---.....\ \.._______...----'"'"=_ < / / \ \ '=_\ ll/cf / / \ / " \/ \/ swimming dolphin (nobuo mori) 1111110111101111111000111111111111011110000111111111111111111011111111 1111110110111111000000000111111011111011110001111111111111011111111111 1111001011111100000000000000111111111111111100011111111111111111111111 1110111011111000111110000000000111111101111110001111111111111111111111 1101101111111101111111100000000001111111111100000111111111011111111111 1110111101111110011111100000000000011111111110000011111111111111101111 1111101110111111111111100000000000000111111000000011111101111111011111 1111110101111110111111000000000000000000000000000111111101011111101111 1111101110110111111110000000000000000000000000000111111111110111101111 1111011111011111111000000000000000000000000000000111111111011111011111 1111111011101111100000000000000000000000000000001111111011111111111111 1110111111110111000000000011 11111100000000000000111011111111111111111 111110011111000000000011111 11111111110000000000011111100001111111111 1011111010000000000011111 11111111111110000000000110111110001111111 1100111100000000000011 1111111100000000111111110000111111 110000000000000011 1111011100000000111111000011111 110000000000011 11111111000000011110000111111 1100000000011 1111111100000000000001111111 100000000001 1111 111111 111111110000000000011111111 1000000000011 1111111111 11111111 11101111100000000111111111 1000000000111 11111111111111111111111 1111111110000001111111111 10000000011111111111111111111111111111111 111110111000001111110111 0000000011111111101111111111111111111100 000 111111000000111111111 00000001111111111111111111000000111111 00000000 11111100000111111111 0000000111111111111111110000000000011110000000000011111100001111111111 0000001111111111111111000111111110000010000001100000111000001111111111 0000001110111111111110001111111111100000000010111100011000011111111111 1000001111111111111110001110111111110000000001111000111000011111111111 1100001111111111111111000111101111110000000111100011110000011111111111 1110000111111111111111110000111111100000001111011111110000111111111111 1111000111111111011111111111111111100000011111111111100011111111111111 1111100011111111111111111111111111000000111011111111001111111111111111 1111111000111111111111111111111110000001111111111110111111111111111111 1111111100000011111111111111111000000111111111111101111111001111111111 1111111111000000111111111111110000011111111111111101111111111011111111 1111011111111000000000000000000011111111111011111110111111111100111111 1111111111111111000000000000011111111111111111111111101111110011111111 1111111111111111110000000011111111111111111111111111111100011111111111 1111111111111111111111111111111111111111111111111111111111111111111111 _______ .,add88YYYYY88ba, .,adPP""' `"Yba___,aaadYPPba, .,adP"" .adP""""' .,Y8b ,adP"' __ d"' .,ad8P""Y8I ,adP"' d88b I .,adP""' ,d8I' ,adP" Y8P" ,adP"' .,adP"' adP" "' dP" ,adP""' ,adP" P ,adP"' .,,aaaad8P" ,adP" ,add88PP""""' ,dP" ,adP""' ,dP" ,8P"' d8" ,dP' dP' `"Yba Y8 `"Yba `8, `"Yba, 8I `"8b 8I dP __ ,8I ,8' ,d88b, ,d8' dP ,dP' `Yb, ,d8' ,8' ,dP" `"Y8P' dP ,8P" ,8' ,dP" Normand dP ,dP" Veilleux ,8' ,8P' I8 dP" IP dP' dI dP' ,8' dP' dI dP' 8' ,8' 8 ,8I 8 dP' 8 ,8' 8, IP' Ib ,dI `8 I8' 8, 8I Yb I8 `8, I8 Yb I8 `Y, I8 Ib I8, `Ib `8I `8, Yb I8, `8, `Yb, `8a `Yb `Yb, I8 `Yb, dP `Yb, ,8' `Yb, dP `Yb, d88baaaad88ba, `8, `"""' `Y8ba, ,dI `""Y8baadP' `""' 88888888888 ___ 8888888.----.888 _( `)__ 8888888,` o `..88 (_____( `)_ 8888.--/ _....'88 ,'`. .'`. (________) 8888/ ./_\8888888 ' ' ' 888/.-, |_\88888DWB8 ! ~~~~~/ /~~~~~~~~~~~~~~~~~~~~!~~~~~~~~~~~~~~~~~~~~~~~~~ The Dolphins' Way, In Me Aspirations of the living sea The dolphins do move within me The aura of their soul, I feel deep down To be in the water and not on ground Sifting through the ocean, an expressing show Communi- cation of a song and a blow Pro- tecting even those not of their kind They ask nothing in return, they do not mind The most gracious and unselfish of all that wander I wish to swim with them, nothing could be fonder The dolphins mean so much to me, you see I need to thank them, for showing us how to be (Donovan 1997) oo oo$""$ oo$$ $o$ ooooooo"o$"""o"$"$o oo$$"" " oo "o $"o""o$"oo o$$ o "$ " o" o o" o"o"oo o$" o " o" """o oo"" " o " o"o""oo "$o$$o$$$$$" $$$$ " o" "" " o$$$o$$$o " "ooooooooo " o$$$$$"$ $ o " o ""oo oo$"o"$"$$o "oo "o "oo oooo$$""$"""o $" $o$o"$o "oo"o o$o "o oo$$"$" " " " o ""$$$$o o"$ o$""" o " $"o " o o" " "$o"$o$"$ooo o$$"o $" " o" " "o"o " o o"o"o" $"$$$ooooo$oo"$ $ " o" " " o$$$ "o""o $ o$ $o$"oo $o o$ " $$$$" ""ooo oooooo " " " "oo"o" oo"" ooo""" o ooo$"$$$o """$oo """"oooooo oooooo""oo $ "$o$""ooo$"""" "o$$o$" $$o$oooo$o$" ""o " "" o$ $oo$$o"$o " o oo$"""$"$o$$o$$o$$$oooo oo"$"o o$o"$o"o$"$"oo"$o$oo"$"$oo o$"$"oo$"$oo"oo $" " "" "" $"$o"o"$oo o o$$$""o$$o$o" " " " $ $"$$o $$ o o$$""$o"$ $ """"""$o$"$ o $$ooo$ $ ooo o $"$"$o o $$$o" o o o$"" " """""oo $ $$ $$$ " "" oo o " "o$"" """o"ooo$ooo o""o " $ ooo" oo ooo$o " $o "oo "oo ""oo " oo""oo$$$o""""" " ""$oo "" "$o ""o$o$$o o$$$$$$" "$$$$oo$" """"" _. / ( / | / | ,.____________/ (______, .__ ,_--' "----._. / / ," "---____ / ; ___/._- `--'_ (___ 9 ,._____. / \ `---`, | \ ,___.---' `-------', `-, `--__\ |________.----' \___/ \ | \ | \_; __ .__ / | / / | \ / | ,-------'_ ____/ \_________, ,_--" _/ \_ _______------' `---" ,-\___/ _--" ,-" ___(___ ,__--" (-------0 __---" `--___ / `--___\ _______-----' \\ (____-----' \\ \_ `"`..__\ -=[ dolphins ]=- 6/98 _.-, .--' '-._ _/`- _ '. '----'._`.----. \ ` \; jgs ;_\ ,-._ _.-' '--. .' _ -`\_ / .----.`_.'----' ;/ ` jgs /_; ._ ._ ._ ._ _.-._)`\_.-._)`\_.-._)`\_.-._)`\_.-._ -=[ dolphin ]=- 9/97 ;'-. `;-._ ) '---.._ > `-.__.-' `'.__ /_.-'-._ _, ^ ---) jgs ` `'------/_.'----``` ` dolphin _/| <_ \ `\| '` >> dolphin (tiny) << 10/96 , __)\_ (\_.-' a`-. jgs (/~~````(/~^^` ,. / \ /..-' .' __.-,'',--,.. ,-. ,-'' .',-\' / _ | | | ,,'`` // | '| ` `. | _.-' /' | ()| ()|(,.-'''''-. '` ,' / --. | '--' / _,' / -' __..._ ,' / / _,-' ,.- .-. ,' / _,.....,'- .'_ ,-:-' \ \ .' / ' `.` \ \ `. | `..---._ / _. -- '-._..\. `\ . _,-' .. _/ _ ' /,' :.___,,.' ,-' | ,' '''`- ,,' / ,' . ,-'| _.-' ,' ,' ,/ ,' | _,' _.-' .' _.-'/ ,' | ' _.-'' .'`-. | ,-' | / \ | ,:,-' '. \ `-' | | ,' \ | ' `. \ | | / `._/ `. `. | | / `-_`. | | | _..' `|. | | | _.-'' _/ \ \ | | ,,-'\ /.,---`' ' \ | | _,-' ,' \ \ |,-' / _ \ \ | ,' <.`. \ \| / _. \| `. / /' ,' | / /--' | | |. | / _ ' `._ | | ,-'. |'-.._,,.-' `''| |'''' `. __. | \ | `''' \ ,' `-' `-....--' _,,' `. ,''' , `-.--'. ' _' `. . '. _ ' , : - |. ,' `__,' \ ,' | |`._ | `...- `._ _,-' | _ | `---' `' `. _,' `....,.._ / `' \ _, ''' `.___,,' /\ / | / | ____________/ (_______ /| __----- -----___ / | _- ---______ / / ___/ o > -< (___\ ________ \ \ `---\_ | \ _____---- --------\ \ ---__\ |________------ \ | \ | \' \ | \_| ..-~~/ / | / \ _______---~ ~---________ ____------~~~~~ ~~~~---__ __---: /~~ ~~--__ \ ___-~~ @ ~- = |------~~~ . . -_ | ~~~~~~------_______\ | ________-----~--__ ~-_ \ |~~~~~~~~~~~~~~~~~~~~~~~~~~ ~~~~~~ ~-____\ ,..co _.:::::/~ ,.::::::::........... ,_.:::::::::::::::::::::::::__. _.:::::::::::::::::::::::::::::::::::_. ,::::::::::::::::::::::::::::::::::::::::::_ ,:::::::::::::::::::::::c:::::::::::::::::::::_ [::(~):::::::::::~~::::::::/~c:::::::::::::::::::_. ::::::::::::::~ '~~~\| '~~~~~~~~~~~:::::::::._ ,c::::::::::c~ ~ Y:::::::::; .::::::c~~~` ::::::~~~` ::::~~~ ::::~` "" ~~~